The timepiece has remained a constant companion to man from its initial invention. While it has changed drastically over time, the timepiece still demands intricate components and time to make, thus making them a potentially valuable item. Rolex has taken the idea of the watch and transformed it into a useful piece of art, made with the highest quality materials and technology. Because of the many options and, sadly, high quality knock-offs and unoriginal components, it is important to be knowledgable when investing in a vintage or rare timepiece. There are many considerations, such as quality, originality, and even who the piece is purchased from, when determining which rare or vintage timepiece to purchase.
The best case scenario a buyer can hope for is a 'box and paper' purchase. 'Box and papers' means that the timepiece's original papers are included, authenticating its history and value. The original papers date the timepiece, like a birth certificate. Rolex, unlike many other watch brands, issues papers with each timepiece. Thus, one can potentially trace a watch's ownership, learning about its unique history, as well as prove the the timepiece is what it claims to be. A fine example of a 'box and papers' purchase would be the Rolex 16600 Sea-Dweller. Sold in much smaller quantities than other similar timepieces, it was discontinued in 2008 for the more flashy Deepsea. This important piece of Rolex history would be a wise and affordable investment for the long term. Its value would be even higher if it included its 'box and papers,' as well as its original dive tables, anchor, and bracelet tool.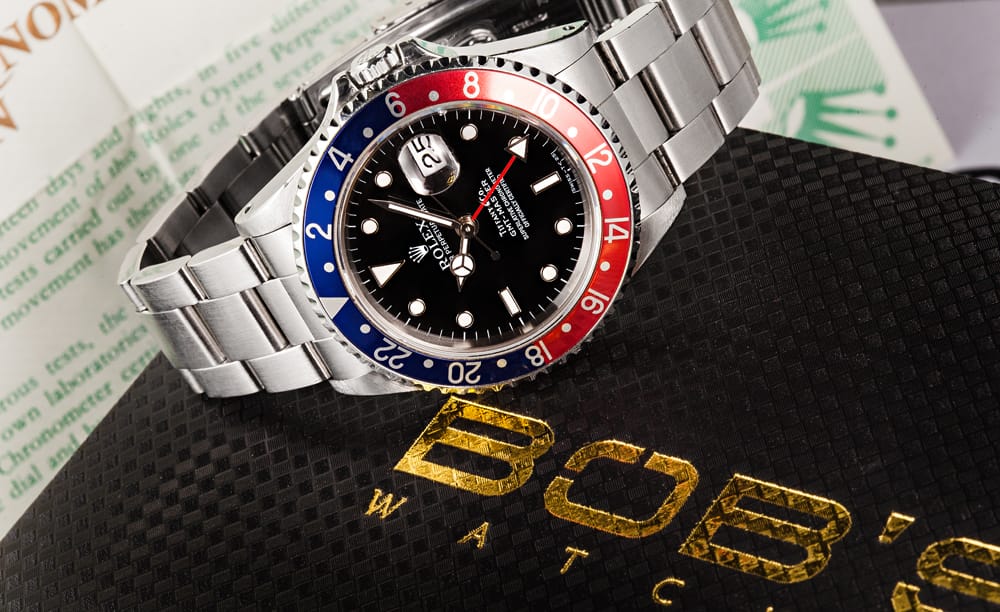 Whether papers are included or not, one of the first things to assess about the timepiece itself is its condition. However, a timepiece's true condition can be difficult to assess. One important consideration is how often the piece has been polished. To achieve that fine, new sheen, the exterior must be ground away to the level of the deepest scratches, causing them to disappear. Polishing might give the appearance of a new watch, but the exterior could become thin and softened, changing the original character and shape, thus diminishing its value. Minor scratches, which can be carefully and safely removed, are not a major concern. Rather, one should assess the feel and shape of the watch, as well as determine if there are any signs of a thinning or softened exterior. It is important to not allow oneself to become distracted by a watch's bright and shiny exterior appearance, but to look more carefully to determine if the exterior is of good quality or actually worn down.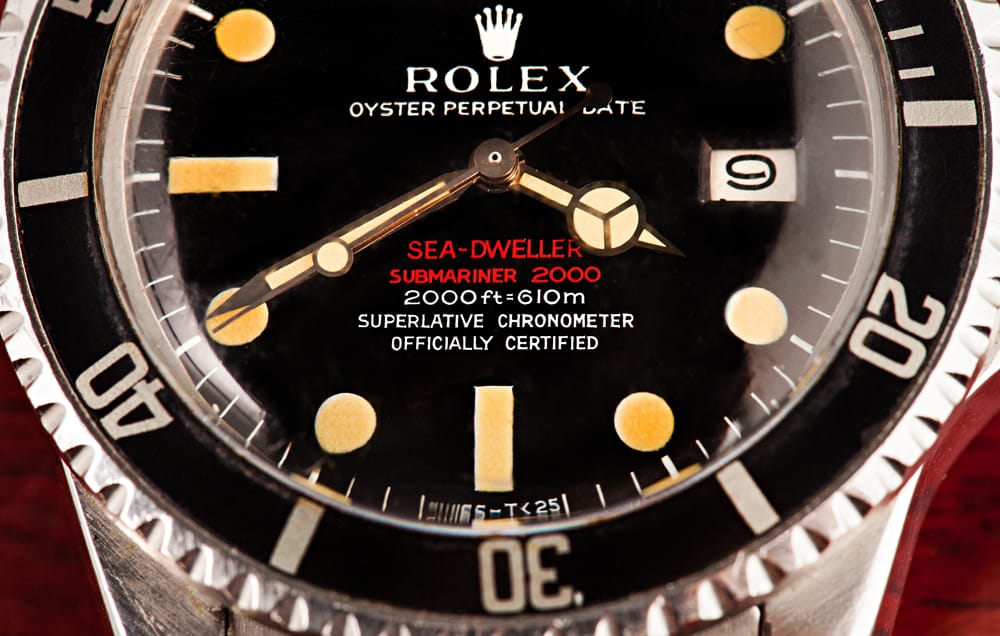 The timepiece's originality is also an important consideration to make when investing. While brand new hands or dials may appear beautiful and desirable initially, the original pieces of the watch determine its true value. Collectors seek originality above all other considerations. Thus, when investing it is important to find a piece that is as original as possible, even if it does not shine quite as brightly as a piece with brand new components. The Rolex GMT-Master is a good example of a piece in which originality is especially key. The boldly colored bezels of the original pilot's watch stand in stark contrast to the monochrome black ceramic bezels on other timepieces. This pop of color certainly adds to the value of the GMT-Master, which would be greatly diminished if these components were not original.
While fashions and styles evolve and change over the years, watches featuring complications have proven to be a steadily desired type. The term complication refers to any feature in a timepiece beyond the simple display of hours, minutes, and seconds. Some complications can include features such as date and the time of the sunrise and sunset. A typical date-display chronograph complication can contain up to 250 parts, while a complex complication watch may have over one thousand parts. While desirable, they can also be more valuable, as the more complications in a watch, the more difficult it is to design, create, assemble, and repair. These complications also add to the history of the piece. While the addition of the date to the timepiece's face may not seem unusual to us, when the watch was initial made that feature was the height of technology. A good example of a complication watch worth investing in is the Patek Philippe 5070. The Patek Philippe 5070 features the most popular complication, the chronograph, which is simply a stopwatch feature. Though this may not seem revolutionary to one with a modern watch, when initially introduce, the chronography was a The Patek Philippe 5070 was only in production for two years, thus is a rarer example. It continues to steadily rise in value.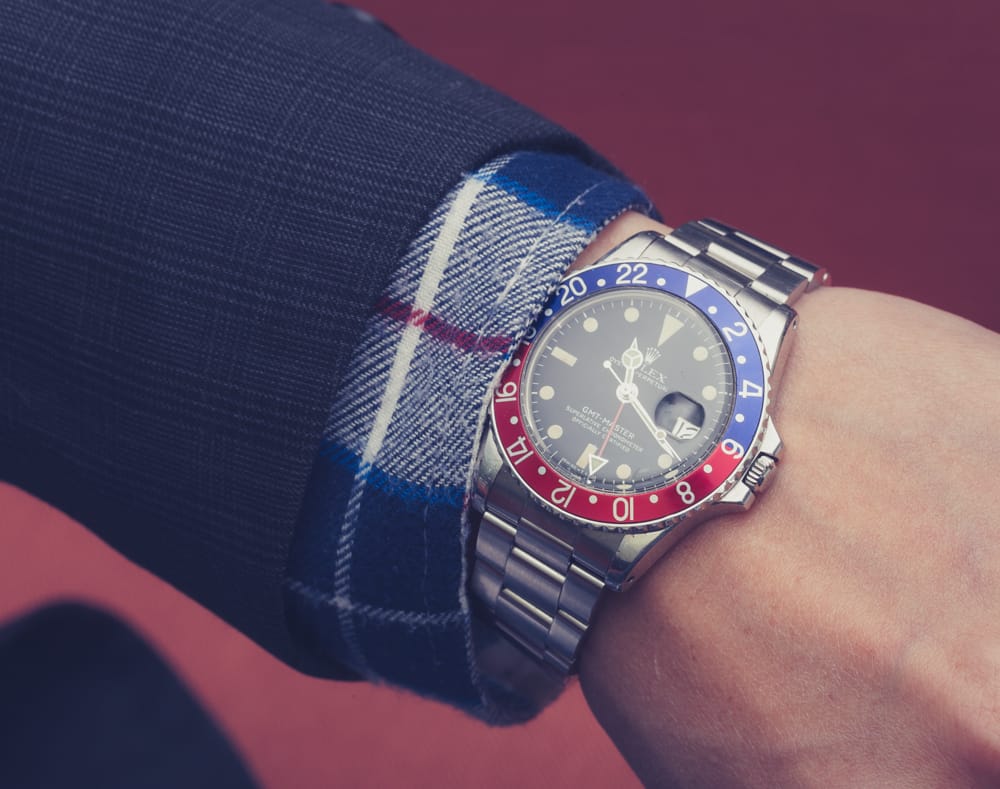 Another important consideration is the person who sells the timepiece. While it may be more expensive to utilize the services of a dealer, it is important to consider the overall value and experience received through these services. When purchasing from a dealer, a client is not only purchasing a timepiece, rather they are also purchasing the use of a dealer's years of knowledge and experience, as well as their guarantee that the timepiece is fairly assessed and priced. A good watch dealer should offer a guarantee of authenticity, as well as a warranty on the components of the piece. They should also be willing to buy the piece back, should the client wish to sell it.
There are many wonderful options when purchasing a rare or vintage timepiece. However, there are also many considerations to make, including if the timepiece comes with its original 'box and papers,' as well as its quality and originality. It is also important who sells the timepiece. A dealer with years of experience and a purchasing guarantee is the best choice when investing in a rare or vintage timepiece. When investing, it is best to assess all aspects, rather than becoming distracted by its initial, exterior beauty.
Now that you have a better grasp of what considerations to make when purchasing a vintage Rolex watch, feel free to browse our collection to see if we have anything in stock that wets your appetite.